Cabinet Maker
More often than not people wonder what is the difference between a cabinetmaker and a carpenter.
A cabinet maker has a much more intricate type of work. They have attention to detail while working with finer materials and intricate constructions.
Carpenters deal with wood for large structural projects. House frames and decking.
Our team commits to quality, accuracy and efficiency. We are responsible for creating bespoke furniture from scratch.
Assembling and installing furniture is part of our service. Our staff have decades of experience before they begin working with us.
Our team handles ordering materials, design and customer care to build your dream furniture.
Or call and talk to us: (01) 430 1253
We will help you bring your ideas to life and meet your personal requirements quickly with ease.
We Dublin based woodworkers and in our workshop we build an unlimited range of custom made cabinetry and bespoke furniture. We tackle projects large and small, residential and commercial.
Creating a new piece of furniture requires a workflow.
---
The process of ordering custom made furniture:
Enquiry with rough measurements
Rough quote
Calling our to your home and taking measurements for the new furniture
Final quote
Work starts in our workshop
Your furniture is finished and installed in your home
Benefits of Working with Custom Made
| | |
| --- | --- |
| Highest quality materials (certified hidrofugo® moisture resistant MDF, plywood, veneers and solid woods) | |
| Highest quality finish (PU spray painting in any colour and finish, or staining and lacquering service) | |
| Skilled design team that will work with you step by step | |
| A great team of cabinet makers with over 80 years of combined experience | |
| Perfect assembly every time | |
| Over 120+ happy clients since 2012 | |
The Best Cabinet Maker
We offer a variety of different cabinetry as part of our bespoke furniture manufacturing service.
Our carpenters have attention to detail when creating beautiful timeless custom made cabinets. You can watch part of the process of cabinet making here: Furniture Building: Try it for 5
Furniture upgrades is a common enquiry. Respraying and restoring your furniture is possible to do. You can upgrade your furniture by adding extra elements.
You can also create a fresh look with glass doors and extra storage shelves.
---
Woodworker Reviews
Our past customers will assure you that working with us is a seamless process.
We provide advice when choosing colour samples and communicating correct measurements.
The best reward for us is to see the finished product and the love for the new furniture in the eyes of our clients.
Or call and talk to us: (01) 430 1253
Declan ★★★★★

I cannot rate this company enough, from start to finish it was 100% professional all the way.

The photograph does not do the unit enough justice.

Vanessa was great to deal with from the beginning and helped me put my design together.

Stephen called out twice to my home to measure and then again to do final measurements.

Danny and Pawel came to fit the unit and their workmanship was second to none. I really love my units - and thank you very much.
Magda ★★★★★

Thank you for your help to make this platform bed happen for my daughter.

She really loves It! Which is the main thing.

I appreciate working with you on this design and your quick turnaround on all my asks and questions.
Marion ★★★★★

Your company was an absolute delight to deal with. Friendly, professional and thorough.

I will certainly use your services again and recommend you to friends.

Sincere thanks to all.
Furniture That You Should Get Made to Order
Bespoke Alcove Units
Filling your alcoves with bespoke units is a quick way to add more storage and refresh the feel of your room. You can design your alcove units with different feature like floating shelves, open shelving and cabinets. Our woodworker team offers finishing your units with a colour of your choice. Our carpenters will fit them into your home. Check our our Alcove Units projects for ideas and inspiration.
Custom Cabinet Maker
By adapting your ideas in making perfect kitchen cabinets in our cabinet making workshop we can help you open up your visual space, increase functionality and make sure all your kitchen appliances are neatly organised. We offer units with glass doors both frosted and clear, open shelving and cabinets that extend all the way up to the ceiling.
Made to Order Cabinets
Bathroom cupboards of various styles, whether they are floating cabinets or freestanding we will help make your bathroom look unique. Our designer will help you compile your ideas into a your own custom design that will be aesthetically pleasing and functional making the most of your available space.
Wall Paneling
Wall paneling needs to be built by a cabinet maker and fitted by a carpenter. A good worker could do both. The reason why wall paneling is something that you should get custom made is that off-the-shelf wall panels never fit perfectly.This is especially true in old houses where the walls are not perfectly straight. You can see some of our wall paneling styles and get yours custom made and fitted by us.
Get Inspired by Different Cabinetry Styles
To get inspired by different custom made styles we recommend to search for lots of examples.
Using Pinterest boards can help to determine the style of furniture you prefer. Pinning everything you like can show you and our designers what you like.
Pinterest boards our team recommend you to check out:
This approach will aid us to meet your expectations when designing the sketches. There are no rules when it comes to style. Mixing styles is more common than it has ever been before.
For example contemporary and traditional styles work well together. Our designers will give you guide you through stylistic features and combinations.
This approach may draw your attention to elements you weren't able to see before and ignite ideas. For example you can design a kitchen with hardware free. Cut out handles will add a personal touch creating a clean and authentic look.
Another example would be choosing a type of finish for furniture. Kitchen cabinets that have a high gloss finish will look modern.
High gloss will reflect the light making the space look bigger.
Pre-made furniture will always have an option of different designs and finishes. The price range will allow you to choose the most suitable option based on the quality of material.
Custom made furniture for the large part of it is handmade. A CNC router which is a cutting machine will produce some pieces of furniture. Bespoke furniture will cater to specific needs, utilising the entire available space.
For the most part custom made furniture is handmade to accommodate specific needs. It will suit spaces like kitchens with unusual and both limited and unlimited space.
Custom made furniture is designed to distribute weigh evenly throughout the cabinets.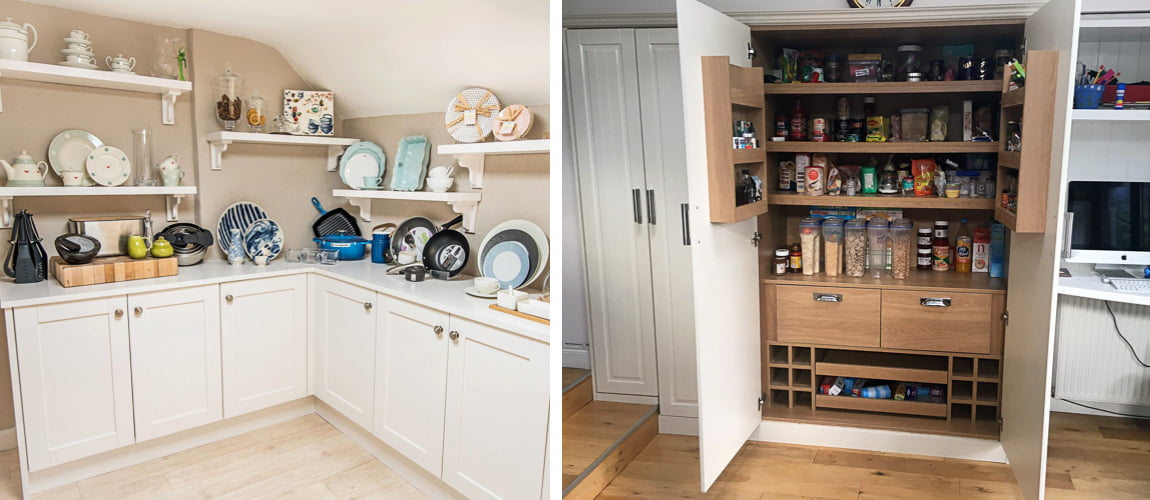 Cabinet Maker Dublin
A skilled woodworker will use sturdy joinery which will prolong the life of the units.
A qualified cabinet maker will have a sense of precision and style. The knowledge of geometry allows for utilising every inch of space.
There are a few general milestones involved in creating a bespoke piece of furniture:
Designing the furniture
Selection of materials
Cutting the parts
Assembling parts
Finishing the furniture
Installation of the furniture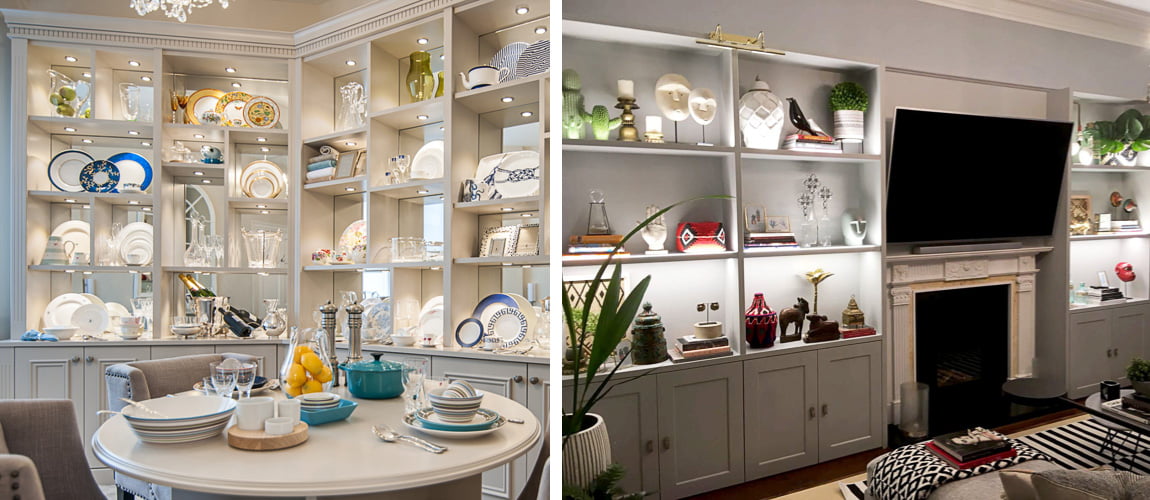 There are endless possibilities of creating a one of a kind bespoke furniture. Trends that are past, emerging or still existing may influence our choice.
Our suggestion is to keep close to what feels right for you.
Before diving into talking about different styles always keep in mind these questions:
1. Is it practical?
2. Is it timeless?
3. Is it beautiful?
Or call and talk to us: (01) 430 1253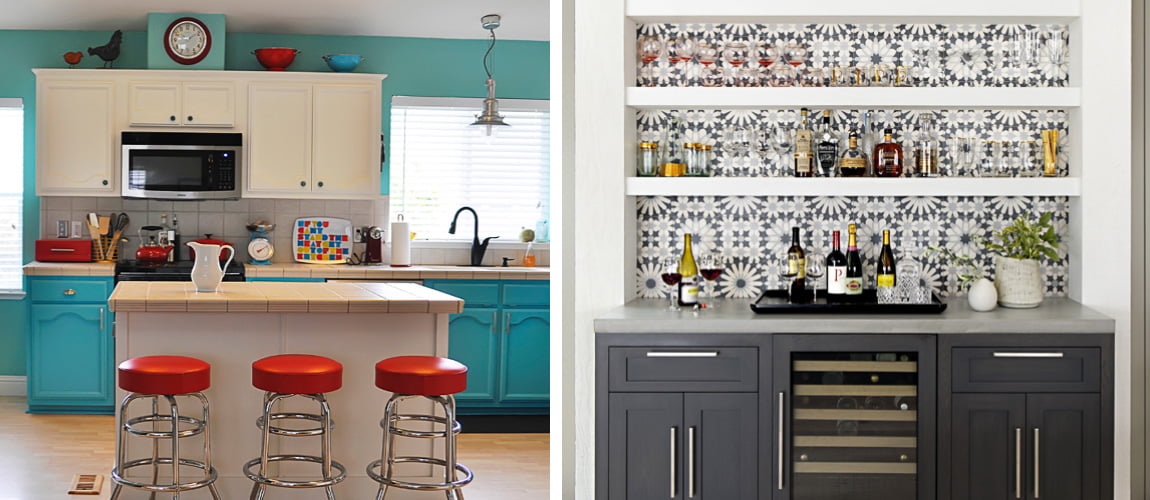 A person that loves to assign a place for everything will love a minimalist design. Lifestyle, personalities and experiences is the first step to get inspired.
We are based in Dublin. Our team consists of customer care, sales people, designers and master carpenters. We provide call outs to finalise measurements for the furniture and organise installation. Did you know that as part of your finishing process you can add lights to your furniture? Ask us about your options.
Read what some of our clients say below.
The Specialists in Cabinetry
You'll be interested in custom made furniture if you want something unique and you want to have an opportunity to participate in creating a piece of furniture that will last you a lifetime. There are two reasons you might choose custom made furniture.
CUSTOM DESIGN WE'LL MAKE FOR YOU
By creating your unique design you can choose the desired shapes for storage and display, you can hand pick the knobs, trimmings and create your own carvings.Cabinet doors, bedroom furniture or bunk beds can be anything you want them to be and it will only be achievable through creating a custom made piece. For example you can either choose pre-made radiator covers or create a custom design assembled by an experienced cabinetmaker.
EXPERTLY DONE FITTINGS
Custom made furniture is made to fit available space flawlessly. Having unusual dimensions or fitting a piece of furniture into a room maximising it's use is one of the reasons why furniture is made to measure. We also provide finishing options like adding lights or applying the shade of colour you're after.Having your space customised to your tasted and functionality is life changing. Have a look at our past bespoke furniture projects that have custom made by us to suit our clients homes and lifestyles.If you have a project in mind and you wish to put your ideas together we are happy to help you create your unique design. Get a quote today.