Our bathrooms are the smallest rooms in our entire homes. It is also a place where we get to have some alone time gathering ourselves before the beginning of a new day and when relaxing in a bath after a particularly long one.
So even though it is one of the smallest rooms in the entire house, making it functional using all the available nooks and crannies and also stylish will require a custom approach.
Storage Layout of Bath Cabinets
With small bathrooms in particular it is important to identify your issues first in order to design the layout of your storage cabinets. Depending on your preference you may want to have the cabinets with open shelving to display bathroom elements as part of a decor.
You can also install over the sink storage to match the exact dimensions of the available space. A designer tip that will trick the place into looking bigger is installing a smaller version of wall mounted cabinets. For extra functionality you can customise the space available underneath your bath for more storage.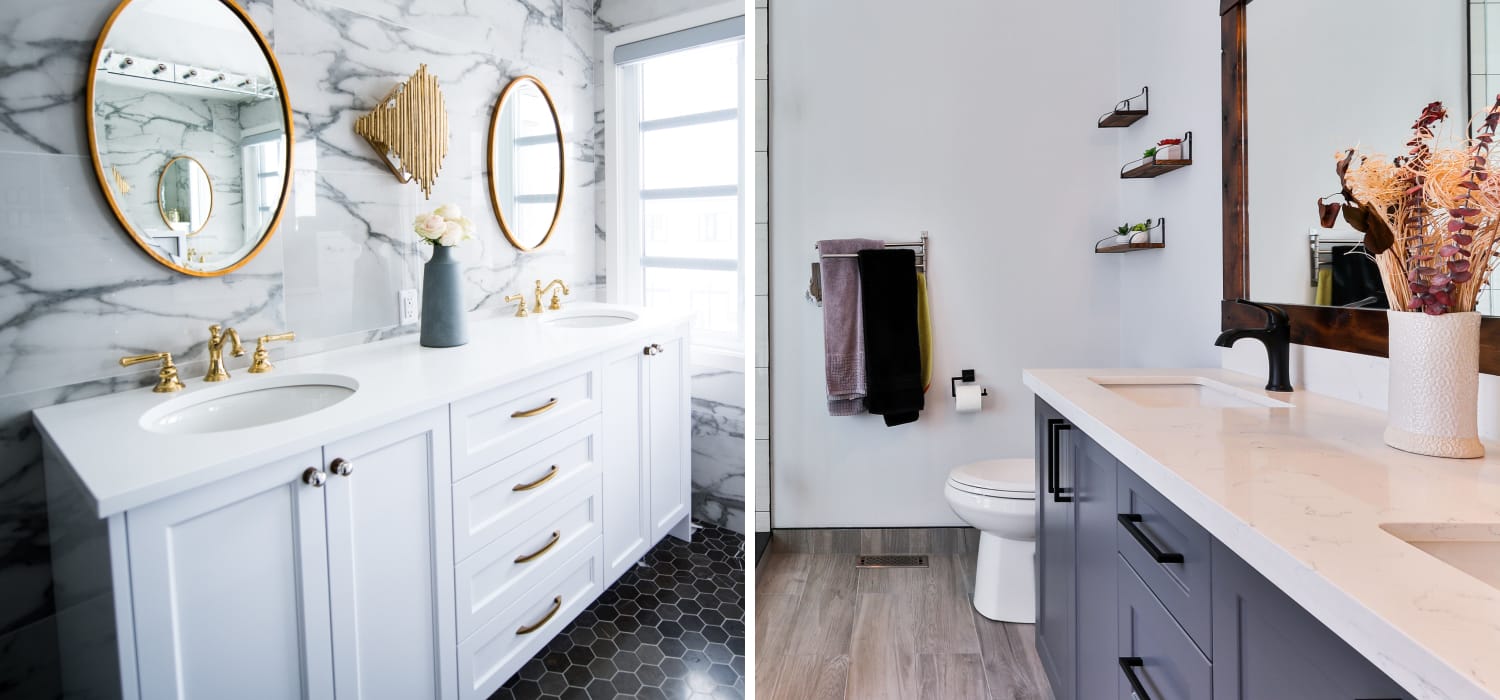 Exterior Design of Bath Cabinets
Custom made bathroom cabinets will give you the freedom to design the exterior of the furniture to your liking. Sticking to your chosen style, whether it is traditional, modern or a mixture of both, you can design a unique exterior of your cabinet doors.
The design can vary from curvaceous to geometrical lines or panels with different types of materials used to create texture. Exterior design of bath cabinets can vary from floating structures to freestanding either way you will be able to aesthetically improve the look of your bathroom.
Finishing Touches for Bath Cabinets
Finishing touches are as important in custom made furniture as the overall design of it. Picking out the right handles and knobs for the cabinets can will pick up on other patterns and colours in the bathroom allowing the entire look feel complete. Mirrors added to cabinets installed over the sink that are lit up is a feature that is often overlooked.
Finally choosing the type of finish for the cabinets will entirely depend on the overall style of your room. A reflective surface finish will suit more of a modern bathroom but if you want to add texture and character you can choose to simply prime the cabinets for a wooden effect.
Entrusting your bathroom cabinets to a professional carpenter is the most important thing when approaching this project. Working with a designer will make your choices with colours shapes and finishes a more guided process that will be both a satisfying and a long lasting result. Our carpenters specialise in built in wardrobes so if you decide to continue your renovations you can get in touch with us for a quote.