A reception area will always be the first point of contact with a company. Creating a welcoming first impression with as many company values through it as possible is a main priority of a reception area. This is mainly achieved through design of the place, it's furniture and lighting. We came up with a few tips to keep in mind when picking out the design of your reception area furniture.
Style
A style of a reception should reassure anyone who walks into the reception area that they are at the right place. Looking at the overall design of the company's brand you'll be able to determine what type of elements to use in the design of your furniture. Whether you want to incorporate more straight or curvy lines and carved out surfaces will depend on the overall appearance of your company's branding. A reception area has to instantly say something about the brand through the use of colour or its absence.
Experience
Experience of any brand nowadays is one of the core values that a business treasures. To hone in the right experience of the brand right from the first point of contact can be tricky but possible. The trick to this is to anticipate people's needs. Things like having space for personal belongings when waiting, a comfortable table for a laptop, charging stations inserted into the furniture. Think about the possibility of someone signing something at the reception desk, whether the height of the surface is comfortable enough without having to awkwardly bend.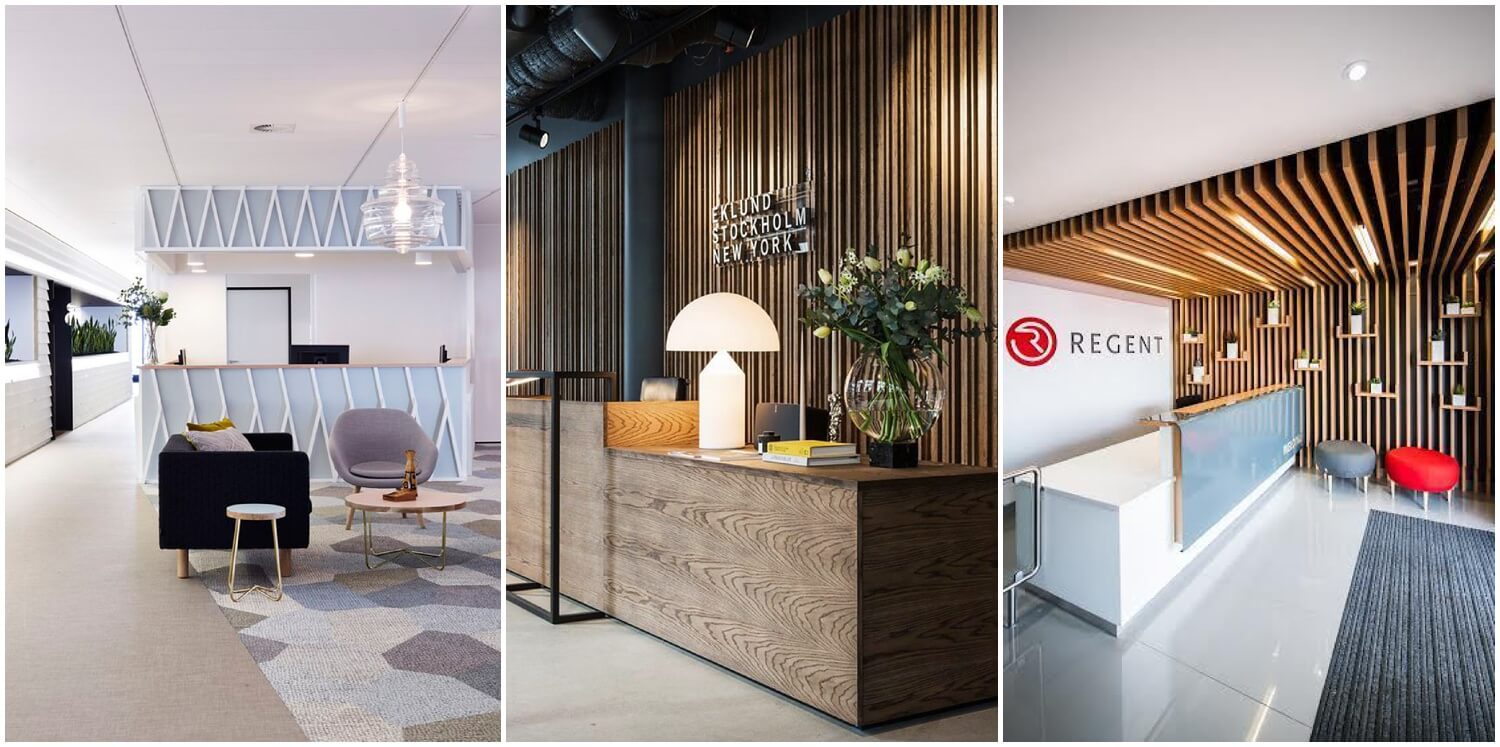 Materials
Lastly, materials of the chosen furniture closely tie in with the style of the brand. Before choosing materials for furniture construction think about what exactly is needed. To fit out a reception area you will need a reception desk, with sufficient space to keep the place clean and organised. Chairs and tables for visitors and shelving with reading material or, if you have products to display, you'll need a retail display to tempt visitors to buy products. Materials chosen for constructing the furniture will solely depend on the company's message and style. Some materials like wood, have rich textures that can add to the character of the place. Alternatively you can use acrylic surfaces that reflect light for a sleek, modern and minimalist impact.
A reception area serves as a strong message not just for the new or repeating visitor but also as a reinforcement of a company's message to the internal staff. Passing by a reception lobby everyday a worker will be impacted by a strong company culture on a subconscious level. That's why a reception area is extremely important and should be one of the first places to design.